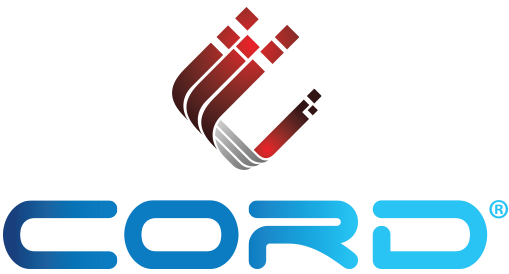 The edge of the operator network (such as the central office for telcos and the head-end for cable operators) is where operators connect to their customers. CORD™ is a project intent on transforming this edge into an agile service delivery platform enabling the operator to deliver the best end-user experience along with innovative next-generation services.
The CORD (Central Office Re-architected as a Datacenter) platform leverages SDN, NFV and Cloud technologies to build agile datacenters for the network edge. Integrating multiple open source projects, CORD delivers a cloud-native, open, programmable, agile platform for network operators to create innovative services.
CORD provides a complete integrated platform, integrating everything needed to create a complete operational edge datacenter with built-in service capabilities, all built on commodity hardware using the latest in cloud-native design principles.
CORD Profiles
Profiles of CORD are packaged into solutions for use cases to support emerging edge applications like IoT, AR/VR, Gaming etc.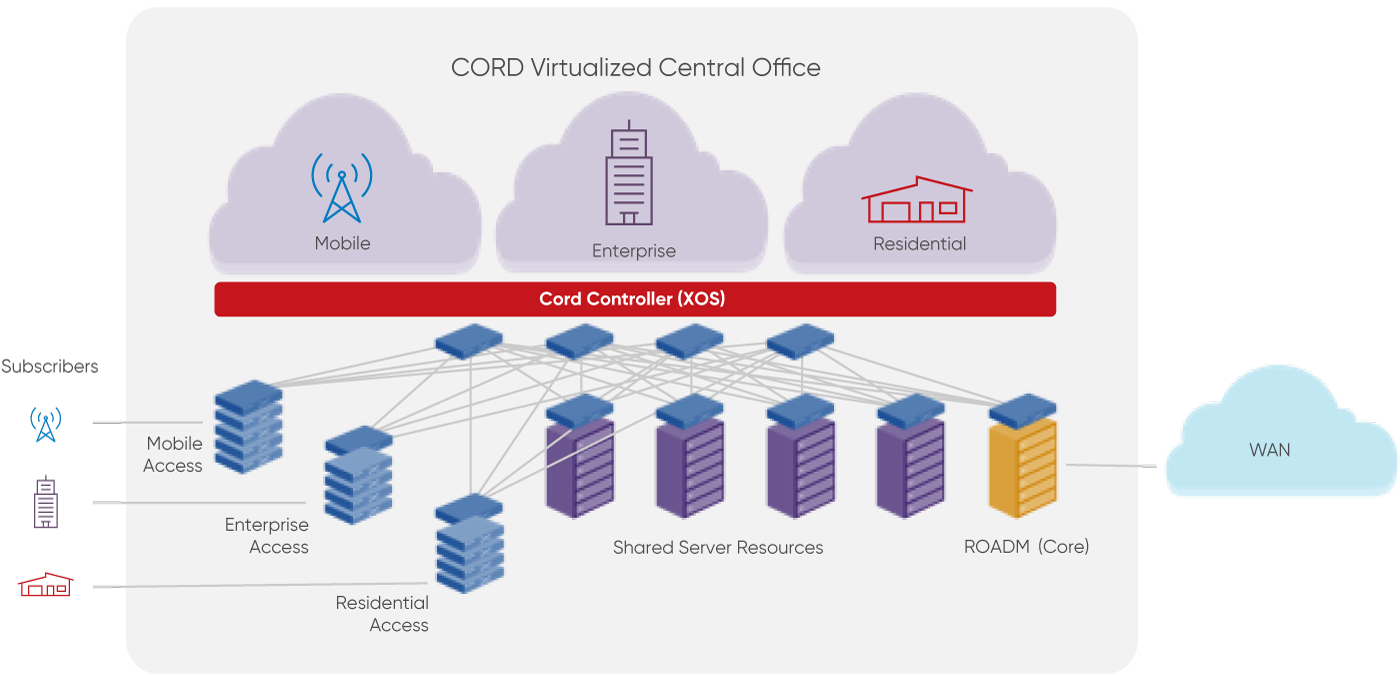 CORD Hardware Architecture
Commodity Servers Interconnected by a Fabric of White-box Switches
Switching Fabric in a Spine-Leaf Topology for Optimized East-to-West Traffic
Specialized access hardware for connecting subscribers (residential, mobile and/or enterprise)
S/W Architecture
CORD includes four software subsystems:
Platform:
Common base layer includes Kubernetes (container management system) and ONOS (SDN controller), with Stratum loaded on to each switch.
Profile:
Deployment-specific collection of microservices and SDN control apps selected to run on a particular POD.
Workflow:
Deployment-specific integration logic needed to operationalize the POD in a given operator's network.
CI/CD Toolchain:
Used to assemble, deploy, operate, and upgrade a particular Platform/Profile/Workflow combination.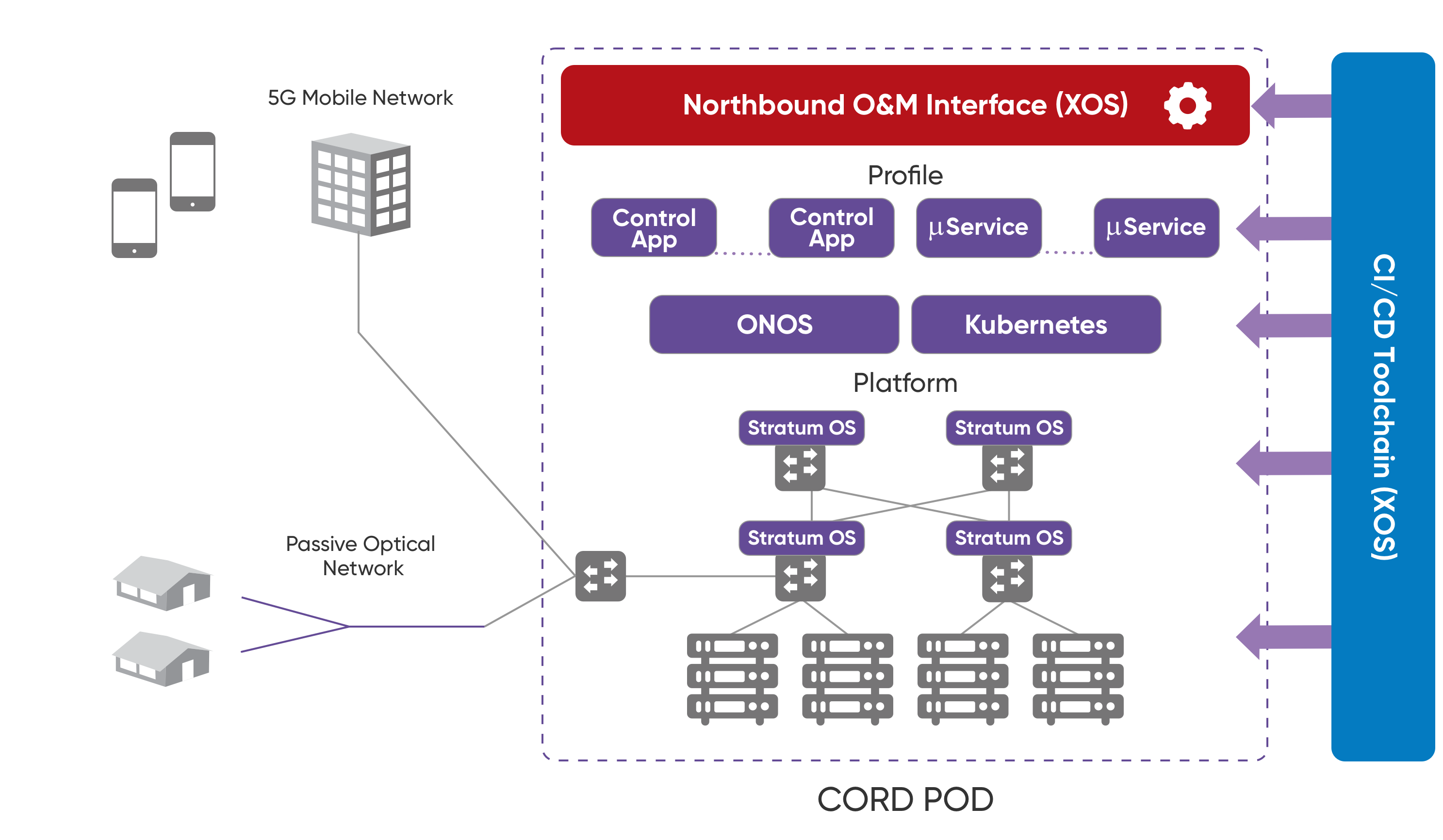 Project Affiliated Members