P4
Programming Protocol-independent Packet Processors (P4) is an open source, domain-specific programming language for network devices, specifying how data plane devices (switches, routers, NICs, filters, etc.) process packets.
The P4 ecosystem includes an extensive range of products, projects and services. Visit the P4 website to learn more about P4 and join the community.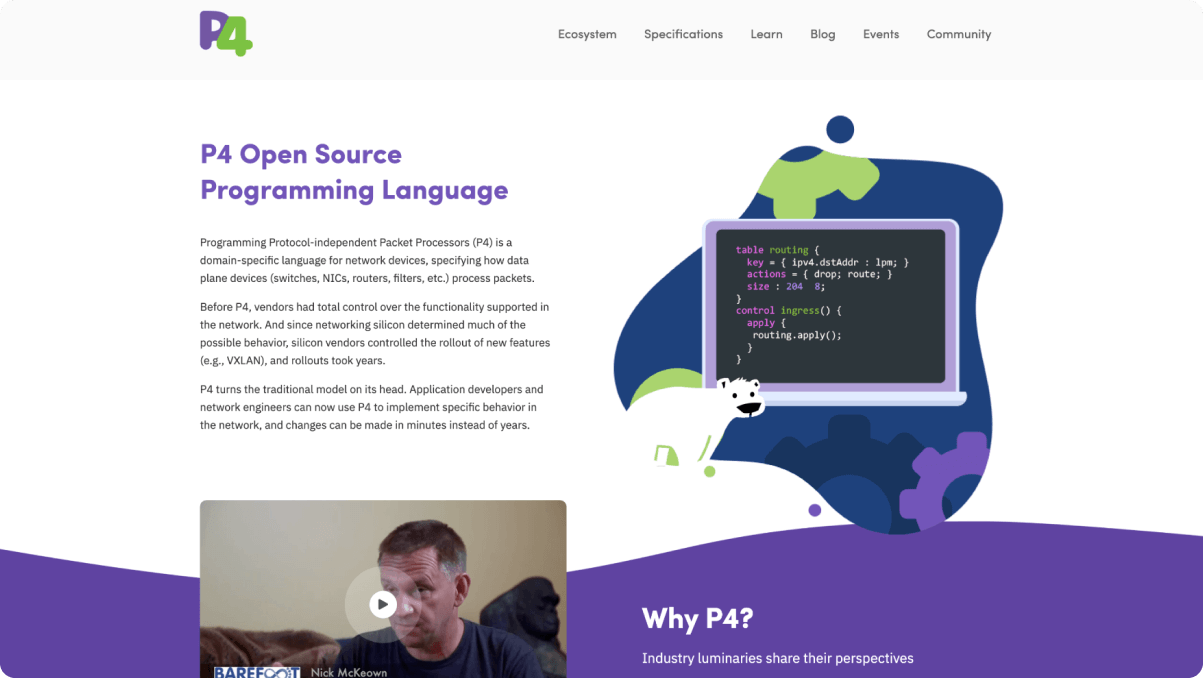 VISIT P4 WEBSITE
Technical Steering Team (TST)
The TST oversees the P4 project and is responsible for all technical decisions.