ODTN (Open Disaggregated Transport Network) aims to drive innovation by delivering an open source platform for running multi-vendor optical transport networks, starting with point-to-point and expanding to multi-point ROADM networks. It will enable an optical peripherals ecosystem that allows multiple components to be combined and assembled into complete solutions.
Just as the SDN movement has disaggregated the data center and operator edge networks, ODTN aims to bring similar benefits to the optical transport network including best-of-breed choice, elimination of vendor lock-in, cost containment and accelerated innovation.
Leveraging the ONOS SDN Controller, ODTN will automatically and transparently discovers the disaggregated components and will control the entire transport network as a unified whole, thus enabling multi-vendor choice.
ODTN Architecture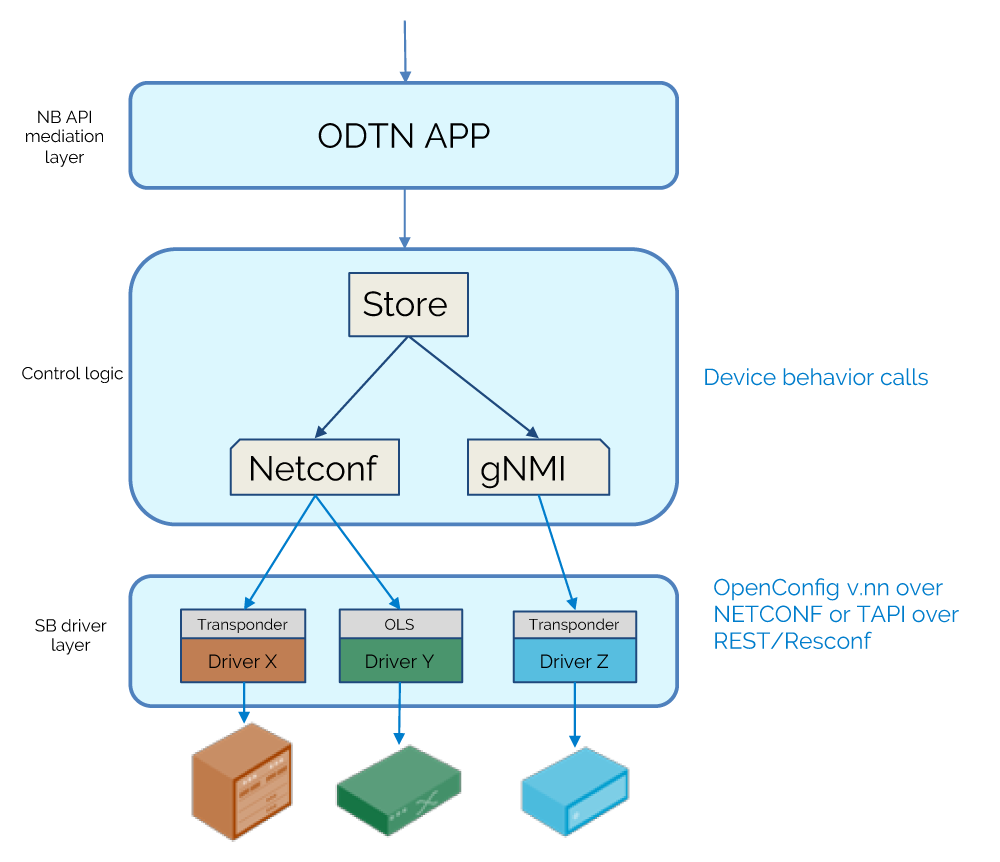 Community