The RAN RIC and Applications Interoperability Lab (RRAIL) is a community-driven initiative building and hosting a virtual lab bringing together multi-vendor commercial open RAN elements, integrating RAN and RIC stacks as well as x/rApps from different vendors. The lab will exercise innovative test methodologies enabling Open RAN elements to be assessed for interoperability and x/rApps portability.
In addition, an open source-based stack from ONF is leveraged in the lab to test new concepts and ideas to advance technology, along with the portability and interoperability aspects of Open RAN.
RRAIL is a key enabler of the ONF SMaRT-5G initiative, which focuses on sustainable mobile networks.
To learn more or explore participation in the RRAIL initiative, complete the form and someone from the project leadership team will be in touch.



Operators - Access to a supply chain of best-of-breed open RAN elements that are interoperable, accelerating and optimizing deployment rollouts. Detailed data on application portability, interoperability and performance will be made available.
Established Vendors - Access to timely and rich information related to portability, interoperability and performance about their solutions enabling them to rapidly fine-tune their offerings. This will accelerate product technology advancement due to the collaborative nature of the environment.
Emerging Vendors - Affordable access to an extensive, comprehensive multi-vendor interoperability lab and the opportunity to interact with an extensive ecosystem.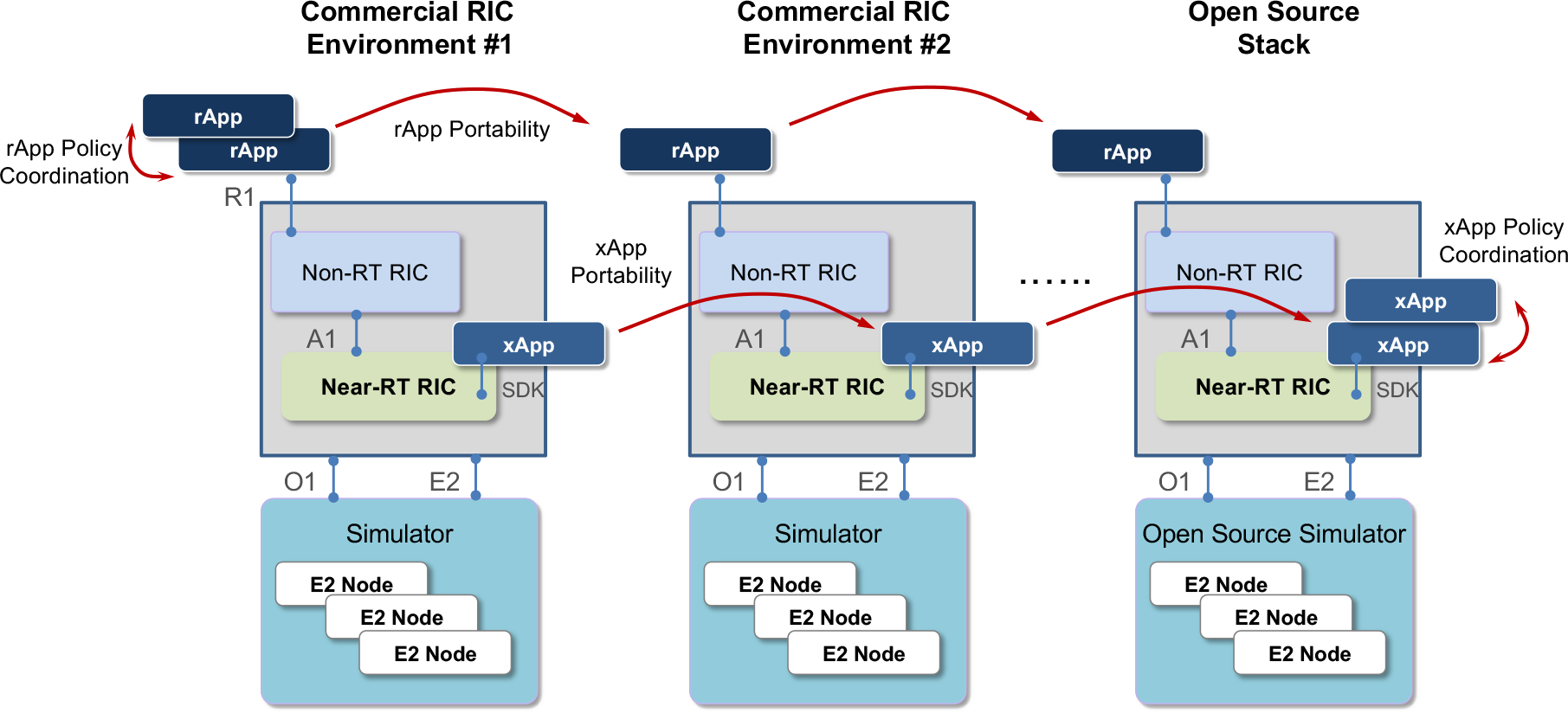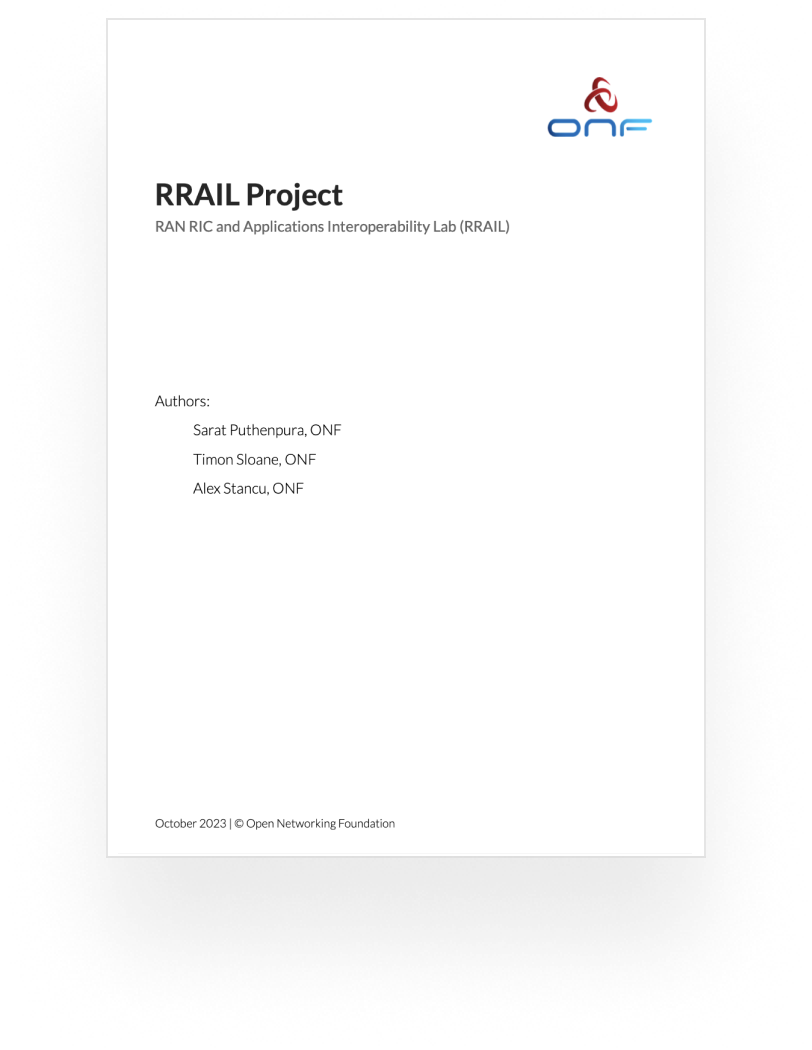 This paper highlights the challenges facing operators and vendors as they assemble an open RAN solution for their network rollout, selecting and integrating components from multiple vendors. It highlights the scope and architecture of the RRAIL initiative and outlines initial test cases planned, to address these challenges.
Contributors