5G and Next G Innovation Opportunities and Challenges: Enabled by Disaggregation, SDN and Open Source
Apr 21, 2021 to Apr 21, 2021 | Webinar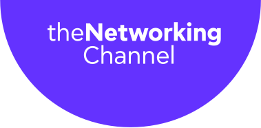 Panel session organized by Manu Gosain, Senior Technical Program Director, PAWR
Panelists:
Guru Parulkar – Open Networking Foundation
Sachin Katti – Assistant Professor of Electrical Engineering and Computer Science at Stanford University, Co-Chair of O-RAN Alliance
Christian Maciocco – Principal Engineer and Director Telecom Systems Research, Intel Labs
Florian Kaltenberger – EURECOM
In this panel, we will present with concrete examples how 5G networks are embracing SDN, disaggregation and open source and thus represent opportunities for researchers to contribute and shape the future of mobile cellular networks. It is now possible to program the control plane and the forwarding pipeline of RAN, mobile core, and front-haul, back-haul, and backbone networks on servers, NICs, switches and middle-boxes. The panel will present a network architecture blueprint to set up a private 5G network leveraging CBRS spectrum with end to end softwarized network/RAN elements to further innovate on. This represents a really exciting and unprecedented opportunity for the research community. The panel also shines a light on technical challenges that a researcher has to be prepared for: learn the latest software development tools and practices and to be able to work with real systems to have an impact on the evolution of 5G towards next G and beyond.