BCN2021 LATAM Summit
Jul 13, 2021 to Jul 14, 2021 | Virtual Event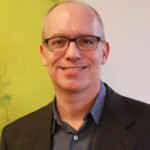 Join Timon Sloane, VP Marketing & Ecosystem, ONF for his presentation during this virtual event:
"Boosting Edge Clouds with a Software Defined, "Open RAN"
Private 5G with connected edge cloud enabling Industry 4.0 and broader enterprise digital transformation represents the next evolution for both operators and enterprises. ONF has built open source projects that will be highlighted in this talk, that can be used together or separately as building blocks in building next generation networks that deliver 4G/5G connectivity, are cloud native and leverage edge cloud and multi-cloud.
SD-Core: An open source 5G/4G disaggregated mobile core optimized for emerging private 5G and enterprise use cases that is cloud-native, optimized for multi-cloud and designed to be delivered as-a-service.
SD-Fabric: A complete full stack P4 programmable hybrid cloud network fabric enabling programmers to push customized functionality deep into networking elements and run 5G functionality in edge cloud network switches.
SD-RAN: An open source nRT-RIC and exemplar xApps to accelerate the adoption of the O-RAN architecture and the availability of interoperable O-RAN components.