Mobile World Congress 2022
Feb 28, 2022 to Mar 03, 2022 | Barcelona, Spain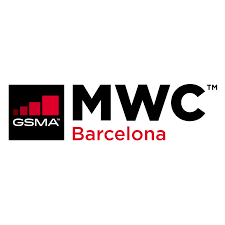 ONF - Hall 1, Stand 1F66
ONF will be showcasing several of its ground-breaking open platforms at MWC along with several of its members. We will have four exciting kiosks providing visitors with first-hand insight into the spectrum of ONF open source activities transforming our industry. In addition, members of the ONF community will be joining us and showcasing their solutions based upon ONF open source projects.
To schedule a meeting with ONF during MWC please send an email to info@opennetworking.org
Featured ONF Projects and kiosks:
Aether - Enterprise 5G connected edge platform
ONF's Aether is the first open source 5G Connected Edge platform for enabling enterprise digital transformation. It provides mobile connectivity and edge cloud services for distributed enterprise networks using licensed, unlicensed and lightly-licensed (CBRS) spectrum. In this live demonstration of Aether as a managed service, view the enterprise portal for configuring network slices and QoS for connected IoT devices; view slice health, RAN status and connected device information.
---
SD-RAN - RAN Intelligent Controller and xApp framework based on O-RAN architecture
ONF's open source SD-RAN project is O-RAN compliant and includes a near real-time RIC and set of exemplar xApps for controlling the RAN. Deutsche Telekom deployed the first fully disaggregated outdoor Berlin SD-RAN trial interconnecting components from 8 vendors with SD-RAN including Intel and Radisys. Stop by to see a demo of the trial and learn more about this exciting project.
---
VOLTHA - Disaggregated virtual OLT hardware abstraction for broadband access networks
ONF's open source VOLTHA project provides a disaggregated vendor agnostic PON control and management system for OLT and ONU hardware offering cost savings, increased flexibility while avoiding vendor lock-in through open APIs and future proofing the deployed network via the support of GPON and XGS-PON technology.
Deutsche Telekom and Türk Telekom have successfully deployed VOLTHA in their production broadband access networks along with key community system integrators, Netsia and Radisys. Stop by to learn more about this VOLTHA and use cases.
---
Netsia BB Suite
Netsia BB Suite is a telco-grade, field proven and supported distribution of ONF's SEBA/VOLTHA that is augmented with BBF data models and interfaces. It is a cloud native, disaggregated, white box and open source based solution providing true vendor independency with a vibrant equipment ecosystem as well as ensuring lower CAPEX and OPEX.
Come see our demo and learn more about Netsia BB Suite, one of the first commercial SEBA/VOLTHA deployments at Türk Telekom that is set to reach 1 million homes as a first target.
Sponsors