ONS Europe 2018
Sep 25, 2018 to Sep 27, 2018 | Amsterdam, Netherlands
Visit the ONF Booth (#5) to learn more about our Exemplar Platforms
SEBA
SEBA is a lightweight platform based on a variant of R-CORD. It supports a multitude of virtualized access technologies at the edge of the carrier network, including PON, G.Fast, and eventually DOCSIS and more. SEBA supports both residential access and wireless backhaul and is optimized such that traffic can run 'fastpath' straight through to the backbone without requiring VNF processing on a server. Visit the ONF Booth to see a demo of the latest version of the SEBA platform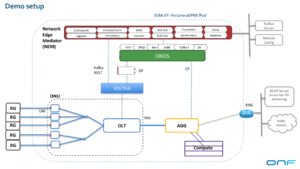 UPAN/STRATUM/TRELLIS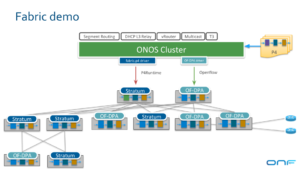 UPAN
Next generation SDN reference design, leveraging P4 to enable flexible data plane programmability and network embedded VNF acceleration
Lightweight, production quality thin switch OS
Supports P4Runtime for control, gNMI using OpenConfig models for configuration/monitoring/telemetry, and gNOI for operations
Uses P4 as the data pipeline contract across fixed function and programmable hardware
Multi-purpose leaf-spine fabric designed for NFV and access/edge applications
Built with bare-metal switches, open source software, SDN based
Works with OpenFlow and P4/P4Runtime
Demo Sponsors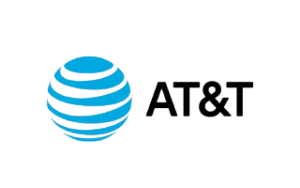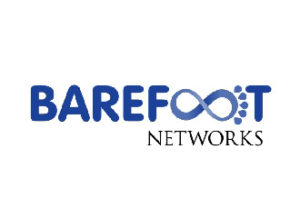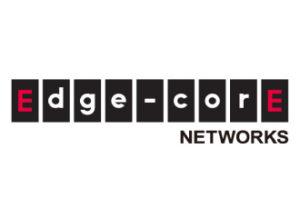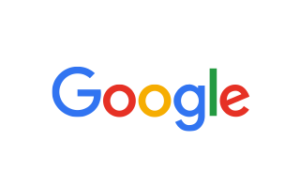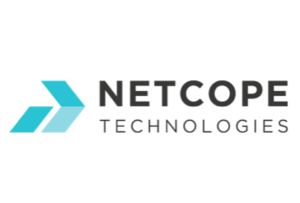 Operator Edge Cloud Reference Design Workshop
Attend this workshop to learn more about open source Reference Designs (RDs) crafted by Operator leadership of the ONF and get a preview of what operators are planning to take to production. Topics covered in this workshop include:
SEBA (SDN Enabled Broadband Access)
UPAN (Unified Programmable Automated Network)
M-CORD
CORD & Edge Cloud Orchestration
The session will also introduce the Next Generation PaaS. A Telco Provider enables a "PaaS"-oriented approach to Telco & Vertical Service Providers, which can onboard and administer VNFs and also leverage "Value-added Service" capabilities, which could be "Telco-grade" add-ons to basic service proposals (e.g. Monitoring/Problem Detection as a Service (PDaaS), Healing/Resilient VNFaaS).  In this way, a pre-existing "VNF Application Store" can be expanded by allowing Service Providers to on-board new VNFs via direct interactions with preferred vendors, resulting in a more diverse and richer set of capabilities than would be afforded with the "Traditional" (pre-NGPaaS) business model. 2 demos will be presented based on OpenCORD, v4.1 (R-CORD), using NGPaaS methodology (Reusable Functional Blocks, RDCL3D). The session will be closed by presenting steps in the pipeline for enhancement of the prototype.