OCP Global Summit 2021
Nov 09, 2021 to Nov 10, 2021 | San Jose, CA USA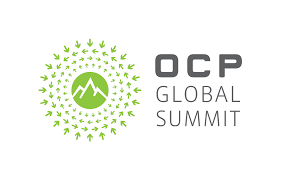 ONF hosted a pavilion at the event featuring demos of several of our open source projects.
Aether: Software-Defined Private 5G
SD-Fabric: Full Stack P4 Programmable Network Fabric
SD-RAN: O-RAN Compliant nRT-RIC and xApps
PINS: Bringing P4 and SDN to SONiC
VOLTHA: Virtual OLT Hardware Abstraction for PON
Presentation: "P4 Integrated Network Stack (PINS)"
Speakers:
Bhagat Janarthanan, Google
Reshma Sudarshan, Intel
Brian O'Connor, ONF
PINS is a P4Runtime based network switch stack built on top of the SONiC framework. The PINS stack combines the benefits of the SDN controller with SONiC and brings optionality to SDN networking. This presentation will cover the architecture, the high-level design, and the various supplementary features the team has implemented as part of the stack. We will also discuss in detail some of the use cases that are enabled by the PINS stack.
Demonstration by ONF
Brian O'Conner, Daniele Moro, Don Newton, Niloofar Toorchi
The demonstration featured Weighted Cost MultiPath (WCMP) routing as a use case for PINS.