Stratum Overview and V20.12 Techinar
Jan 26, 2021 to Jan 26, 2021 | Virtual Event

Over the past year, Stratum has continued to mature and find new users. It is a critical layer in the Aether platform and is a key enabler for programming, controlling, and verifying the Pronto dataplane. Stratum is also being used to develop commercial solutions for data center and telco networks, some of which are in trials and production. We will discuss a few example Stratum use cases and highlight some of its key benefits.
The Stratum community published three releases in 2020 and plans to continue to provide updates on a quarterly basis. In the second part of the session, we will cover some of the highlights from these releases as well as discuss some of the new features added to Stratum last year and go into detail about new capabilities in the latest v20.12 release. We will conclude with a review of the roadmap for upcoming Stratum releases.
Intended Audience
The first part of the webinar which focuses on goals of the project and relationship to ONF's Aether and Pronto projects and is intended for everyone with an interest in this field - product managers, CTOs, and engineers from operators, component-vendors, system integrators etc. The second part is for developers in this space and offers detailed insights about the Stratum roadmap and an in-depth look at features in v20.12.
Watch Techinar Video        View Techinar Slides

Speakers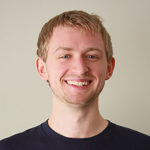 Brian O'Connor, Stratum Lead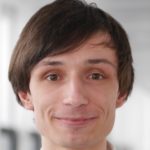 Maximillian Pudelko, MTS