In this community member profile we highlight Lyndon Ong, Principal, Network Architecture at Ciena, who is based in Sunnyvale, California, USA. He is an active contributor in the Open Transport Configuration & Control (OTCC) community and has also contributed in the Open Information Modeling & Tooling (OIMT) community.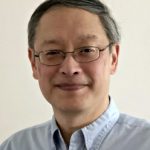 "ONF is constantly changing to adapt to industry needs, and has maintained a good balance between architecture work and open source software development.  Flexibility and streamlined processes and structures have been key elements of ONF's success."
Lyndon started in the OTCC community in the early stages of ONF and led work on optical networking enhancements to OpenFlow. His main contributions to ONF have been in leading development of the ONF Transport API (TAPI) for Software Defined Networking (SDN) and related implementation and interoperability testing in the OIF.
Lyndon received his Bachelor's in Engineering from Princeton University, Master's from Cornell University and Doctor of Science in Engineering from Columbia University. He began his career at Bell Laboratories and Bellcore, working on Signaling System 7 specifications. From there, he moved to Bay/Nortel Networks and worked on Voice over IP, chairing the IETF group that developed the SCTP signaling transport protocol used in 3GPP networks.  Finally, he moved on to Ciena's optical network control and management group where he is a member of the CTO Office. In this role, he works with members of Ciena's Software Architecture team on transport network management. In the past few years,  he has also been involved in 5G architecture and Open RAN. He was among the first three Ciena Technical Fellows recognized by the company in 2014 for leadership in innovation, research and invention.
During his free time, Lyndon enjoys hiking and running and listening to jazz and classical music when he's not busy helping to take care of his family.