In this community member profile, we would like to introduce Rohan Agrawal, Senior Systems Engineer at Infosys Ltd., based in Bengaluru [Karnataka], India. He is an active contributor in the Open Networking Foundation's VOLTHA community.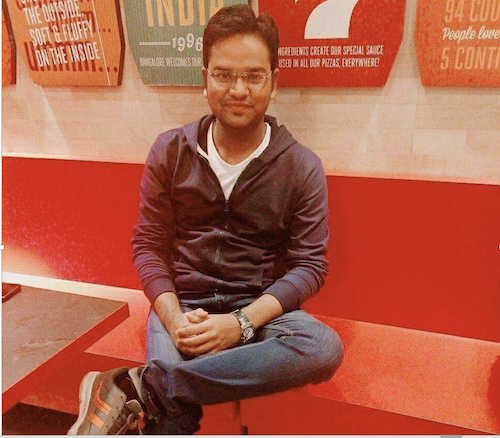 Rohan is currently working on deploying the TACACS server as a part of the VOLTHA cluster and performing user authentication and authorization using TACACS. He is a part of a four-member Infosys team working on the VOLTHA project. His team members are very supportive of him and Rohan finds it a great learning experience working closely with these professionals every day.
Rohan completed his Bachelor of Engineering degree in Electronics and Telecommunications at Jabalpur Engineering College (Jabalpur, Madhya Pradesh) in India. After completing his undergraduate studies in 2018 he joined Infosys. Having studied Electronics and Telecommunications he started his professional career at the Network Engineering Unit at Infosys. He was aligned to the ONF working group concentrating on the SEBA platform and has contributed to VOLTHA features in the past one-and-half years.
Previously, Rohan was a core contributor in the VOLTHA FCAPS brigade. He was part of the Infosys team that worked on designing and implementing the Dynamic Logging feature for the VOLTHA components. He independently worked on implementing dynamic logging feature in voltha-openonu-adapter in Python. He also worked on implementing the Performance Metrics commands in voltctl for updating and fetching the Performance Metrics for voltha-openolt-adapters and voltha-openonu-adapters. Rohan worked with the Infosys team in conducting the POC and implementation of the Log Tracing feature spanning across the VOLTHA code base using Jaeger. In addition, he worked on designing and implementing the Kubernetes Probe (Readiness and Liveness) for voltha-openonu-adapter.
"Working with the ONF community has been a great learning experience. I have gotten an opportunity to work and interact with people all around the globe," says Rohan about his experience with ONF. He continues: "The developer community is very supportive and always ready for suggestions or discussion on improvement of any solution."
Rohan is a sports enthusiast and likes to play cricket and badminton. He has represented his university's cricket team at various events. In his free time Rohan likes to go running or read books and novels.