Our Mission
The Open Networking Foundation (ONF) is an operator-driven, community-led non-profit consortium fostering and democratizing innovation in software-defined programmable networks. Through ecosystem building, advocacy, research and education, ONF is accelerating the state-of-the-art in open networking and catalyzing creation and adoption of open disaggregated solutions leveraging open source software.
ONF Journey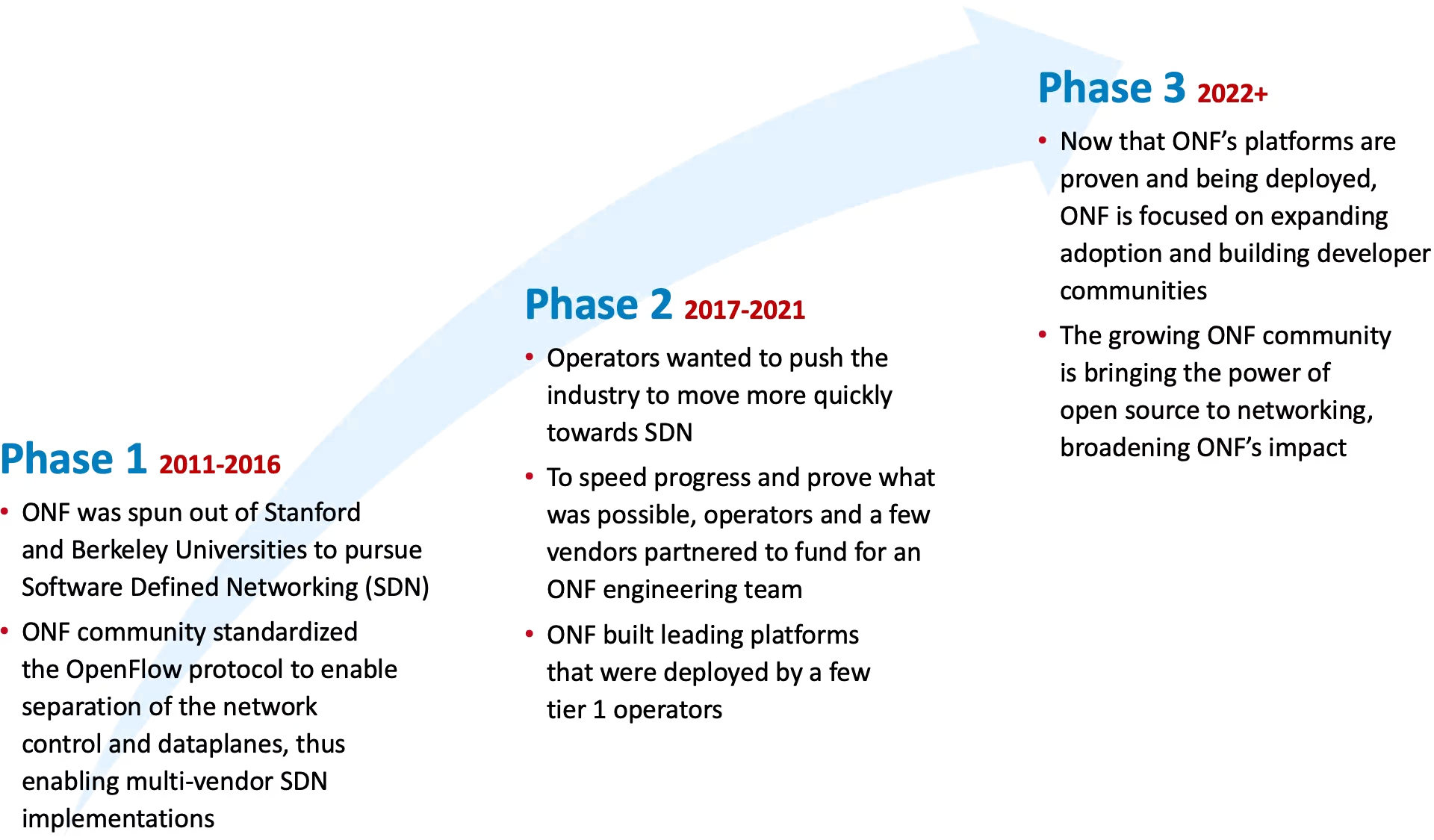 ONF Hits a Milestone Moment
Culmination of a decade's work leads to release of
open source, software-defined 5G + Edge platform
making it possible for anyone to build their own end-to-end 5G with edge computing…and more!
ONF Open Source and Standards Liaisons & Collaborations
Significant transformation is underway leveraging open source for building next generation technologies and solutions in the networking, telco, cloud and communication service provider domains. ONF actively collaborates with other industry organizations that share in this vision, working to align activities and accelerate overall market adoption.