The annual 2021 P4 Workshop took place May 17 - 20, 2021, and attracted over 1300 attendees over the three days of live keynotes! The keynote sessions were recorded and are now available on-demand, along with 25 topic-specific technical talks, demos and tutorials. You can view all of the on-demand videos and slides here. 
Key Takeaways
P4 has emerged as the leading domain-specific language for specifying programmable data planes, and we now have both a rich set of tools for P4 and growing number of use cases; for example, during the Day 2 keynotes Alibaba discussed how they successfully utilized P4 and programmable data planes in their global network to enable a wide range of cloud-based services. 
The second takeaway is that the industry is now starting to use programmable data planes for smart NICs, FPGA-based accelerators and software switches, in addition to standard switching devices. This is creating the opportunity to build truly end-to-end programmable fabrics for next-generation data centers and cluster computing. 
Next, SDN along with P4 and programmable data planes are coming to mainstream open source switch operating systems such as SONiC. Google and Intel presented on this topic during their respective live keynote and invited technical talk. This included a discussion about their participation in the new ONF P4 Integrated Network Stack (PINS) project which uses P4 to host network functions in the fabric and to allow for remote software control of these functions. PINS models the SAI pipeline and adds externally programmable extensions to it, enabling control of all essential networking features such as L2 bridging, L3 routing ACLs, tunnels, and more. Learn more about the impact of PINS in a blog by Intel. 
Finally, 5G represents another big opportunity for SDN, with P4 and programmable data planes. An example is ONF's Aether project, an exciting open source P4-based 5G edge cloud fabric which was discussed as part of a live ONF keynote.
"It's about the power of software, putting that power into the hands of those who own and operate networks. That's what this is all about. They're the only ones who know how to build networks at scale that are reliable and secure. So by giving them the keys to fix bugs, add features, throw out things they don't need, allowing them to unleash their beautiful new ideas into their networks. And this is what they are busy doing today."
- Nick McKeown, Professor EE, CS at Stanford University 
Distinguished Service Award
This year Noa Zilberman (Oxford University) was recognized "for distinguished service to the P4 community as an evangelist and promoter of the P4 language, designer of the P4 -> NetFPGA workflow, and co-chair of the P4 Education Working Group." Congratulations Noa, and thank you for all you do and have done for the P4 community!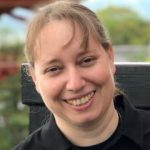 Newly Designed P4 Website and Resources
Recently the P4.org website underwent a revamp, and we are excited to introduce new features and resources for the P4 community. A few highlights on what's new:
The

P4 Ecosystem

is a one-stop shop for finding P4 projects, products and services. P4 community members are invited to participate by completing a simple form that can be found on the

P4 Ecosystem web page

. 
P4 Ecosystem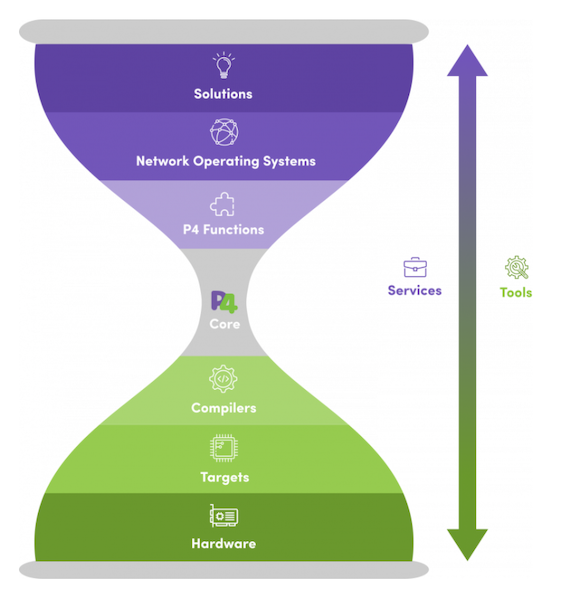 P4 Sandbox

is a way for someone new to P4 to try out programming in P4 on their desktop. It includes easy-to-follow instructions and a video for additional guidance. 

Check it out here!

A new

P4 discussion forum

has been created which we invite you to join. There are groups set up for each of the P4 working groups and it offers a range of new features to help you find information and participate in the discussion.
Thank You to Our Sponsors
Last but certainly not least, a warm thank you to our 2021 P4 Workshop sponsors! This amazing event was made possible with their support.