The virtual 5G Transformation with Open Source virtual event took place September 8-9, 2020 with engaging live keynote presentations followed by roundtable discussions. The recordings of the live keynotes, recorded keynotes, panel discussions and tech talks are available now on demand exclusively to ONF members. Access will be opened to the general public beginning in October.
The 5G Transformation with Open Source Spotlight talks take a deeper look at the various open source initiatives being implemented across both the RAN and Core mobile ecosystems, highlighting innovative disaggregated architectures being researched and pursued, and providing perspective and insight into the business impact of this massive transformation taking place across the mobile ecosystem. You won't want to miss these exciting discussions by industry experts.
Live Keynotes 
Tareq Amin, CTO,
Rakuten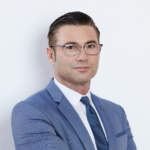 "Vision to Reality Experience"
Learn about the fascinating journey Rakuten has taken to get to where it is today as a 5G mobile network operator. Rakuten has deployed a fully virtualized open RAN network that enables it to achieve an impressive 40% lower CAPEX and 30% lower OPEX than traditional telecom infrastructure.  It was designed and built as an open platform from the ground up to enable innovation.
Rakuten created a mobile simplified architecture following four key success factors: 
Virtualized, decoupled RAN architecture

Standardized, open hardware and software frameworks

Optimal mix of edge and centralized data center resources

Pervasive automation and zero operations control
Igal Elbaz, Senior Vice President Wireless & Access Technology, AT&T
"AT&T's 5G Journey & Openness"
Gain insight into the evolution of AT&T's 5G and many firsts achieved. In July, AT&T announced nationwide 5G coverage. With 5G they are starting to see new use cases both on the consumer side and on the enterprise side. 
 The paradigm shift of 5G is that for the first time it creates an architecture that is cloud native from core to RAN, software-based and open. It brings together 3 key technology trends - SDN, 5G and edge computing. 5G requires an open architecture to succeed and disaggregation and interoperability are key to realizing the full potential of a 5G world.
Dr.Oğuz Sunay, Vice President R&D Mobility, Open Networking Foundation
"SD-RAN: Towards a Disaggregated, Open and Programmatically Controllable RAN"
This presentation offers a technical discussion on the transition the RAN ecosystem is undergoing through disaggregation and programmability. He discusses the transformation of the RAN from proprietary to open and the benefits the transformation will provide.
The talk includes an in-depth look at the O-RAN architecture and deployment strategies. An overview of the near real-time RIC (nRT-RIC), an integral part of the O-RAN architecture is highlighted. ONF's SD-RAN open source project focused on accelerating the adoption of the O-RAN architecture and availability of interoperable O-RAN components by building an open source nRT-RIC and exemplar xApps. The discussion includes the nRT-RIC requirements and services plus the importance of leveraging open API specifications under development in O-RAN.
Dr. Alex Choi, Senior Vice President Strategy & Technology Innovation, Deutsche Telekom
"Open Platform based 5G - On the road to the Software Telco"
This engaging presentation discusses DT's vision to revolutionize its network infrastructure in the age of 5G, leveraging it for differentiation and creating a software-defined telco. DT's approach involves leveraging cloud, disaggregation, orchestration and open APIs. The benefits sought include cost optimization, faster time to market for services, ability to offer customized services, global reach and direct network monetization.
Edge cloud is a key opportunity for telcos and requires cross-operator compatibility to be successful. Moving the data center closer to the customer reduces latency, location awareness and better security while providing operators with flexibility and monetization opportunities. 
To develop end-to-end orchestration and automation for 5G, DT is working closely with communities and standards organizations, leveraging synergies and seeking coordination to avoid overlaps. Organizations in which DT participates include O-RAN, ONAP, TIP, OCP and ONF.
Dr. John Smee, Vice President Engineering, Qualcomm
"Deploying 5G faster with vRAN"
An insightful discussion about the market drivers and benefits of 5G and the essential technology behind it and the role of vRAN. 5G is expected to expand the mobile ecosystem to new industries (precision agriculture, construction and mining, digitized education, connected healthcare, richer mobile experiences, smart manufacturing, intelligent retail and connected smart cities), powering the digital economy to $13.2T in global economic value by 2035.
He presents the evolution of 5G networks from traditional RAN to centralized RAN and now virtual RAN, and cites how each step has improved the coordination, scalable capacity, speed of deployment, reduced latency and enabled new use cases. Disaggregation is cited as one of the keys to creating more open and interoperable vRAN - disaggregation of hardware and software with white boxes, disaggregation of the protocol stack and disaggregation of control and user plane functions. He specifically highlights the benefits of disaggregation which includes the ability to support different deployment scenarios, higher utilization of scalable resources, the ability to efficiently deploy new services, real estate savings by reducing cell site footprint, and the ability to build the RAN cost effectively.
Larry Peterson, Chief Technology Officer, Open Networking Foundation
"The Network as a Programmable Platform: A Look at 5G Through an SDN Lens"
The presentation is focused on what is taking place in 5G from a platform perspective, starting with an overview of the SDN journey and its role and how it has transformed the industry so far. The transition from hardware and fixed processing pipelines to programmable switches and smart NICs leveraging the P4 programming provides end-to-end and top-to-bottom programmability using open source. 
Programmability enables operators to specify the behavior of networks in a top down way and construct the network exactly the way they want. Second, it provides unprecedented visibility into what's happening in the network and the ability to verify its behaviors and make any corrections (verified closed loop control). This is the promise of SDN. 
In the context of 5G, networks will be programmable end-to-end and top-to-bottom, defined entirely by software. This offers benefits of a verifiable network that can be measured and validated in real-time, enabling corrective measures taken (closed loop verification and control). 
Live Keynotes in Mandarin
Dr. Chih-Lin I, Chief Scientist of Wireless Technologies, China Mobile Research Institute 
"Embracing Open Ecosystem"
Dr. Tang Xiongyan, Chief Scientist, China Unicom Network Technology Research Institute
"Open Networking Research and CORD Practice at China Unicom"
You can check out all the video recordings and slides from the presentations included in the 5G Transformation with Open Source now (non-members can register to be updated when the content is made public). Don't miss this opportunity to learn more about the transformations taking place across the 5G ecosystem.