In this spotlight, we would like to introduce two contributors from the ONF ODTN community - Ramon Casellas and Alessio Giorgetti. Ramon is a senior researcher at CTTC in Barcelona, Spain. Alessio is an assistant professor at Scuola Superiore Sant'Anna in Pisa, Italy and an affiliate researcher of the CNIT consortium in Pisa, Italy.
Both have been collaborating as members of the European Commission Metro-Haul project. Thanks to their involvement with the Metro-Haul project, they have made several contributions to the ODTN project while participating in its use case and software development groups including:
Contribution to the ONOS ODTN project application, in collaboration with NTT (Hiroki Okui and Ai Hamano) et al.
OpenConfig Optical Terminal Device drivers for client and line side configuration through flow rules and optical intents
OpenROADM v2.2 Drivers
Demos and outreach of their work on ONOS, e.g. at different ECOC and OFC conferences
Ramon Casellas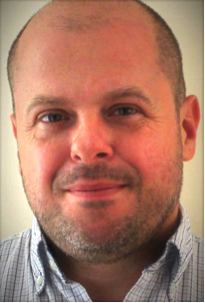 Ramon has also focused on:
Contributions to the TAPI v2.1 North Bound Interface (NBI) for the Photonic Media Layer, including processing of connectivity requests and mapping them to Optical Connectivity Intents, in collaboration with NTT
Being a liaison between the ODTN project (in which he is participating upon invitation by Telefónica) and Metro-Haul, where he is leading the work package on Network Control and Management for the Software-enabled metro network.
Ramon has twins less than a year old (high availability) and in his shrinking free time he likes to do programming, swimming and biking.
More about Ramon: LinkedIn, CTTC
Alessio Giorgetti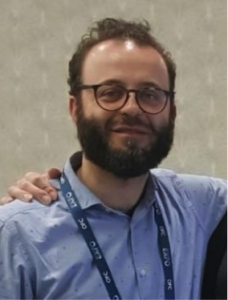 Alessio also contributed
Drivers for Lumentum ROADM whitebox
Extension of the REST interface to push/get/delete OpticalIntents, support of suggested path and channel
Support of partner-port for establishing bidirectional intents using unidirectional links
Drivers for HP OpenFlow switches
Alessio is using the ONOS controller for teaching applied SDN concepts to PhD and Master program students of Scuola Superiore Sant'Anna. He has two young daughters who keep him very busy when he isn't contributing and likes to play table tennis.
More about Alessio: LinkedIn, Sant'Anna Pisa