Here at the ONF we have so much going on that at times we fail to step back and acknowledge all the amazing contributions from across our various communities. We want to take a moment to highlight some of those contributions (and the people) that are making a substantial difference across our amazing communities.
We are looking for a volunteer from each community to help create this post regularly. If you are willing to volunteer contact Bill Snow (bill@opennetworking.org).
ONF Developer Relations (DevRel)
The DevRel team (Bill Snow, Andrea Campanella, Brian O'Connor, Charles Chan) is putting together a document on community recognition best practices. The team is packaging recognition at events, starting from the lessons learned with the latest events such as the Stratum and VOLTHA. Other focus in on member highlight and this monthly update.

ONF published the first community member highlights

We are working to revamp our metrics dashboard by consolidating the previously created boards for ONOS and CORD. Moving forward we will have a single dashboard with all ONF data and will provide views for both project level and exemplar platform level.

We are also reviewing the project landing pages and documentation to ensure that all projects have a base level of information for the community and that it is more consistent across projects.
VOLTHA
VOLTHA held its bi-annual lockdown meeting at Adtran headquarters in Huntsville, AL. Fifty people attended from 20 companies in the VOLTHA community. For three days the group reviewed status and roadmaps and worked out technical issues. FCAPS support, platform scalability and performance will be the focus moving forward. A set of presentations from the meeting can be found here.

Bjoern Nagel become Product Owner representing Deutsche Telekom during the lockdown meeting.

The Technology Profiles brigade in VOLTHA has completed its mission of implementing QoS profiles and subscriber bandwidth allocations in the 1.x branch. Thanks to incredible contributions from Girish Gowdru (Radisys) and Gamze Abaka (Netsia)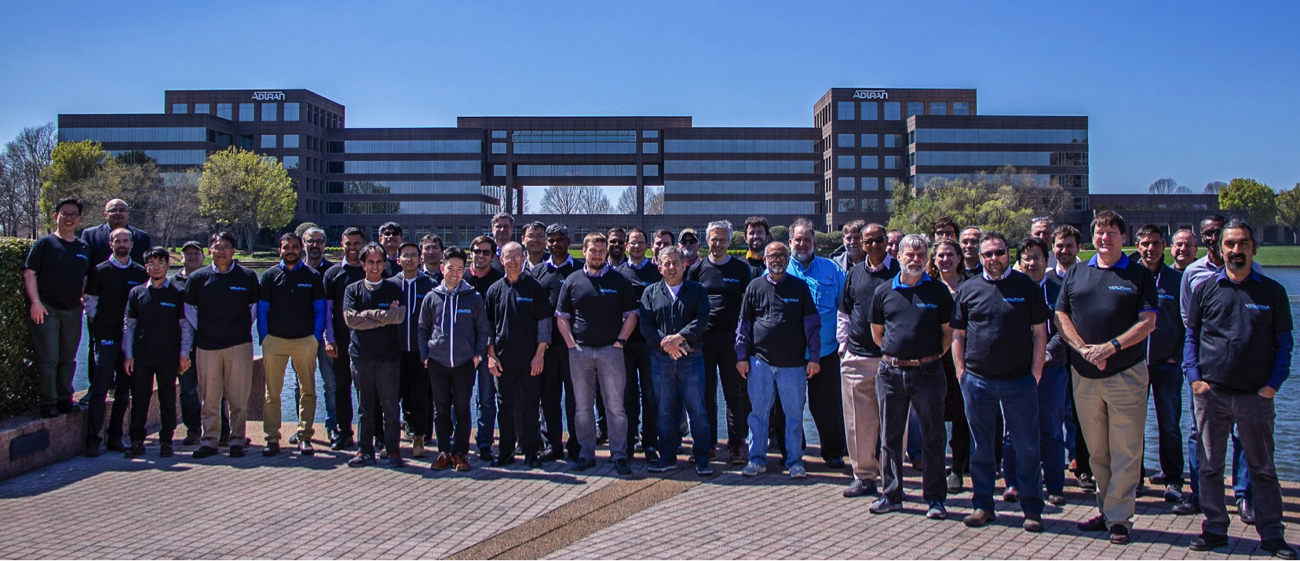 SEBA
SEBA project held its first face-to-face technical meeting at Adtran headquarters in Huntsville, AL. It was a joint meeting with the VOLTHA project.

Edgecore started working on Redfish support in the OLT device and platform

Infosys is contributing with bug fixes and FCAPS support

The ONF SEBA team rolled out a new approach to community engagement with SEBA - developers in the community are paired with an ONF mentor assigned to one of the major areas of development for the next release of SEBA. Community members from Sterlite and Infosys have been on-boarded thus far.
Trellis
ONF Trellis team had a discussion with service provider partner on scalability improvement plans. A few improvements have been proposed such as

Ruchi Sahota and Harshada Chaundkar (both from Infosys) have contributed various fixes for issues seen at scale
Harshada Chaundkar and Mayank Tiwari (both from Infosys) have realized the throttling mechanism of the Packet-Ins
ONOS
GUI2 - Sean Condon's GUI rewrite for Angular 7 & TypeScript - will be the default user interface for the upcoming ONOS 2.1 (Raven) release. The old GUI will continue to be available as an application and the users will be able to activate it if they have applications that extend the GUI using the old API.

TST held a couple of meetings to launch the project for the next generation SDN Controller. Naming poll for the project will be open the week after ONS Americas 2019 conference. The discussions had a better than usual attendance from the community; that is encouraging.

For more detailed information and to join the next generation ONOS please refer to

this document
Stratum
Stratum had a very important milestone - the community has officially exited the "Pioneer Phase". In the pioneering phase a smaller set of founding members worked to make the codebase ready for the broader community - now the community involvement is expanding to involve all ONF member companies. This will bring the codebase to readiness for release as an open source project in summer.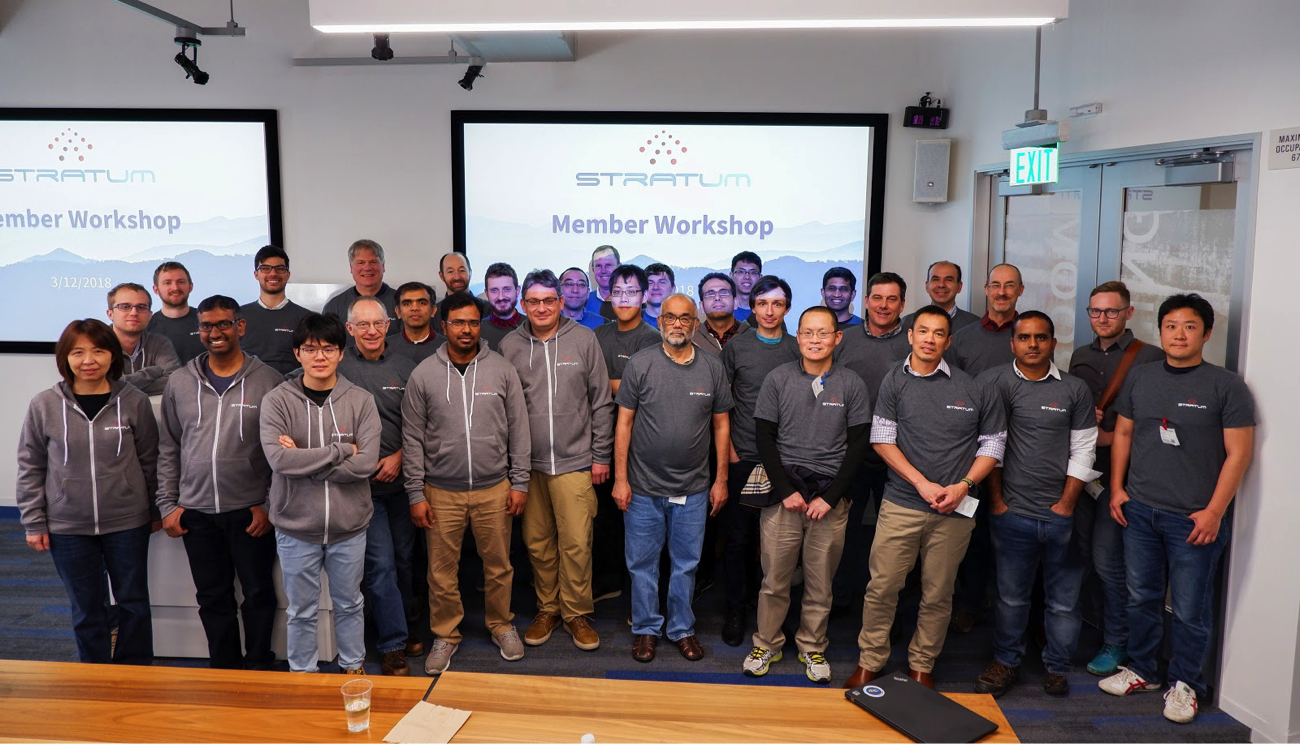 The Stratum team presented a demo using gNMI and ONLP to interact with peripherals on two different whiteboxes. Shout out to Yi Tseng for leading the effort, and thanks to Edgecore for hosting the demo!
ODTN
The ODTN community is proud to announce Announced the collaboration with TIP with a

blogpost

. This is a major milestone for the project and will help see more trials and common work. Thanks to Diego Moreton, Diego Landa, Samantha Jian-Pielak, Luis MartinGarcia, Victor Lopez, Hans-Juergen Schmidtke, and the whole TIP group.

Demonstrated end to end optical path orchestration across Two transponders and an OLS at OFC 19. Thanks to Adva, Nokia, Telefonica, CTTC and Sant'Anna. Code is now merged in ONOS master and 2.0

Demonstrated integration and wavelength tuning also on Edgecore Cassini white box transponder with both DCO and ACO cards at OFC 19 and OCP 19. Thanks to TIP, IPInfusion, Edgecore, Lumentum. Code is now merged in ONOS master and 2.0

Fujitsu integrated the 1FINITY transponder with ODTN phase 1.0 through a driver patch on ONOS 1.14. Will be extended to phase 1.5 and wavelength tuning on 2.0 and master. Thanks to Suraj Bennur from Fujitsu

The initial suite of STC tests, comprising of TAPI topology tests is available in 2.0 and master, thanks to Boyuan Yan

Started Testing multi-instance ONOS for ODTN deployment thanks to Boyuan Yan and Andrea Campanella from ONF
OMEC
Implemented triggering of CI/CD jobs in CORD Jenkins from GitHub Pull requests.

Designed and Implemented the basic test to the source code: new code pull -> compile -> run -> test cases -> generate logs.

Designed and implemented three traffic test cases: (1) enodeb emulator setup and configuration, user device emulation configuration, and attach/detach test. (2) traffic test with ZMQ enabled in ngic-cp/dp and KNI enabled. (3) traffic test with UDP enabled in ngic-cp/dp and STAIC_ARP enabled.

OMEC project integrated in overall ONF demos at MWC '19

Github repositories, repos maintainers nominated

Doug Eng from AT&T has been elected as the ONF member joining the TST
CORD Platform
Simplified the XOS core by removing obsolete models that were specific to OpenStack or for supporting deployments across multiple sites.

Released XOS 3.0, builds libraries as PyPI packages, and includes support for data-model migration and the cleaned models.

Laid the groundwork for simplifying how XOS containers are built. Previously containers were built using multiple dependent layers (e.g., xos-base -> xos-libraries -> xos-client -> xos-synchronizer-base). Now all XOS containers can be built using a standard Alpine image as a base and including released libraries in the Dockerfile.
OTCC (Open Transport Config & Control)
Supported the ODTN demonstration at OFC with TAPI extension work

Participated in a joint face-to-face meeting with OIMT in Sydney, Australia (thanks to Chris Hartley of Cisco for providing the site)

Wireless Transport group has completed a detailed report from the 5th PoC late last year and will publish this on the website

Received a liaison request from H2020 PASSION project in Europe and are creating a liaison with Professor Boffi who leads the project
OIMT (Open Information Modeling & Tooling)
OIMT held joint meeting with OTCC/TAPI, at Cisco facility in Sydney, Australia on 18 – 22 March 2019, to progress ONF TR-512 (Core IM) for v1.5 & v2.0 and TAPI for v2.2 & 2.3. Intensive discussion occurred during the 5-day meeting. Good progress was made on the topics of the Job-Task model, Identity model, Link capacity, Connectivity & topology, Topology Pac, Virtual network, Photonic connectivity, Multi-layer transitional link, Datatype vs class, Equipment model, Profile & template, Alarm/TCA notification/Oam profile, Catalog driven API & Operation pattern, LTP & Ltp Port, IP model, Model structuring, Routing constraint, and the Streaming approach. Detail of the discussion is available in the minutes at

https://wiki.opennetworking.org/pages/viewpage.action?pageId=414515202

.
Certification Brigade
Team started to work on automating fabric related tests required for certification. Most of the work involved refining the existing test cases and test execution. Thanks to contributions from Andrey Laschev, Sreeju Sreedhar and Roman Bubyr.

Sreeju and Suchitra laid out certification test cases repo structure and uploaded the first version of tests.

Claudio Serra, Sreeju and Suchitra had a discussion regarding OLT Certification with DataCom Engineers to help and get them on-boarded onto the program.