It has been an exciting year of innovation, collaboration and forward momentum since the launch of Project Pronto. A year ago, we embarked upon building and deploying an end-to-end 5G connected edge cloud. This project leverages a fully programmable network empowered by unprecedented visibility, verification and closed-loop control capabilities to fuel innovation while helping to secure future network infrastructure. The project also utilizes ONF's Aether as the foundational platform for the project.
Recently, we achieved the successful completion of the first Phase by successfully bringing Stanford Flight Lab onto the network, where we are running automated drone swarm control leveraging a private cellular network, with hardening, security and DoS protections built right into the network.
Drone Control Videos
The Pronto team released videos  that use drones flying in formation to demonstrate how verification and closed loop control showcase and create a more resilient and secure network. For example, drones experiencing a DoS attack are able to recover normal operation automatically in less than 1 second. The demos clearly highlight how Project Pronto is addressing some of the biggest security challenges of 5G.

New Leadership for Pronto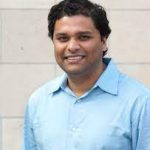 You may have heard that Nick McKeown has transitioned into a senior leadership role at Intel. Nick will remain involved in Pronto in an advisory capacity, but in his place Sachin Katti will be stepping in to lead Project Pronto.
Many of you may already know Sachin. In addition to being a professor at Stanford, his start-up Uhana was acquired by VMware in 2019. He is also on the leadership team of the O-RAN Alliance, and was the founder of xRAN (a precursor to O-RAN). Sachin has a rich history of identifying the toughest technical challenges in both wired and mobile networking and then creating organizations to solve them. 
2021 and beyond: More to come!
Given the success of our first year of execution, Pronto has received 2 additional years of DARPA funding, providing follow-on resources to continue to advance security for the 5G era. This is a pressing problem since 5G is expected to have 60-600 billion nodes by 2023 (Source DARPA), which radically increases the risk of network attack. 
At this stage Project Pronto has 90 active collaborators, representing postgrads and postdocs from Stanford, Princeton and Cornell as well as engineers from ONF. The team is continuing to make terrific strides, and much of the work is being upstreamed back into open source.  Most recently, the SD-Fabric and SD-Core projects were announced. It is these projects that are directly benefiting from the Pronto work, and we invite the broader ecosystem to engage with these projects in order to consume, collaborate and help pull through the Pronto research into industry applications.
Check out the demos, come learn more about the projects and subscribe if you'd like to receive additional updates as we have more to share.