In this community member profile, we would like to introduce Hemalatha Thangavelu, Lead Consultant at Infosys. Hema lives in Bangalore, Karnataka, India. She is an active contributor in the Open Networking Foundation's CORD and SEBA/VOLTHA communities.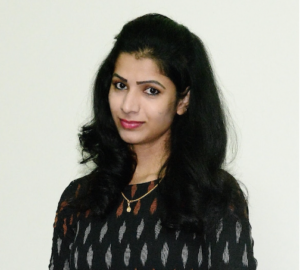 Hema's current responsibilities include monitoring the Jenkins executions for Infosys POD and fixing the related issues. In addition, she is contributing as a member of the ONF SEBA/VOLTHA Automation Brigade. With her guidance, two of her Infosys colleagues started to contribute to the Automation Brigade as well.
Hema holds a Bachelor's degree from Bharathiar University and a Master's degree in Software Engineering from BITs, Pilani (Rajasthan).
She is a committed and dedicated professional with over 10 years of work experience. Hema is an expert in Software Testing Life Cycle Engagements and has good knowledge in SDN domain and Layer2, Layer3 networking protocols. She holds the certification of ONF Certified SDN Associate (OCSA).
Hema has been involved in ONF activities since March 2019 when she started to contribute to the SEBA/VOLTHA Automation Brigade. She was an active member of the SEBA/VOLTHA Surge team and made a significant contribution towards the VOLTHA 2.3 release. She was involved in various testing activities such as identifying and creating new test scenarios, automating them, logging defects during testing, and other important tasks. Hema brought up the Infosys QA POD and connected it to ONF Jenkins, which is currently used for VOLTHA nightly regression testing.
"It has been a great pleasure to work with ONF. I have gotten an opportunity to interact with an amazing team and I have learned a lot from them," says Hema. She continues, "I am very pleased to work with this community."
Outside of work, Hema mostly spends time with her family. She also loves music and gardening.