We are very pleased to announce the results of the 2022 At-Large ONF Board Member Election. Victor Bahl, Technical Fellow and CTO of Azure for Operators at Microsoft, received the majority vote. Congratulations to Victor, the ONF board is delighted to welcome him and looks forward to his valuable contributions!
Also - a big warm thank you also to outgoing board member George Tchaparian from Edgecore, who has served multiple terms and whose insight has been invaluable.
About Victor Bahl
Victor Bahl is a technical fellow and chief technology officer of Azure for Operators in Microsoft's Strategic Missions and Technologies (SMT) division.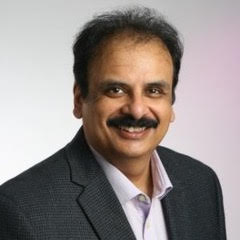 Prior to his current role, Dr. Bahl was the founding director of networking research at Microsoft and a member of the senior leadership team in Microsoft Research. With over 30 years of industry experience. Dr. Bahl advises Microsoft's CEO and senior leadership team on long-term strategy related to 5G, edge computing, cloud infrastructures, networked systems, mobile computing and wireless systems. He is the original inventor of the edge computing architecture and thought leader behind Microsoft's edge computing products. He is also the key leader of the strategy that led to the creation of Azure for Operators business.
Dr. Bahl has delivered numerous foundational technologies to Azure, XBOX and Windows that span industry shaping new datacenter architectures, new networking protocols and optimizations, new network management systems and new consumer experiences.  His technical contribution and advocacy of dynamic spectrum access led to the United States FCC opening up 180 MHz of spectrum for unlicensed use. He has published over 125 papers with over 57,000 citations; he is the author/co-author of 175 patents, and for his professional and research leadership has received numerous prestigious awards including four lifetime achievement awards, three distinguished alumni awards and four U.S. government national technology awards. He is the founder/co-founder of ACM SIGMOBILE, MobiSys, GetMobile and several other important conferences and journals. He serves on the advisory board of national research institutes, university departments, and non-profits. Dr. Bahl is a Fellow of ACM, IEEE, and AAAS.
---
We would also like to thank the other nominees for their willingness to lead, and to all of the ONF members who participated in the nomination and voting process. ONF continues to focus on driving transformation leveraging open source technologies, and we couldn't do it without our amazing ONF community.