The A-team is the ONF Ambassador Program's 5-member body that oversees and guides the program. Ambassadors empower anyone knowledgeable and passionate about ONF projects and initiatives to promote these in their geographic region. The program provides a simple framework and tools to help organize or attend events, recruit and mentor new contributors, and support a local developer community.
The A-Team provides the oversight and guidance to ensure that the Ambassador Program runs smoothly and that all Ambassadors are fully supported.  
Our 2022 A-team election results are in and we congratulate and introduce the three new elected ONF Ambassador A-team members – Ahmed Abdelaziz, Amanda Espindola Raymundi and Bayhan Sayinti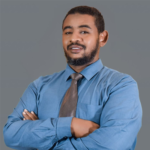 Ahmed Abdelaziz
Ahmed is an Assistant Professor at Khawarizmi International College in UAE and is the founder of the (Open Network Digital Transformation) ONDT Company at Sharjah Research Technology and Innovation Park in the UAE. Ahmed received his MS (2007) and Ph.D. (2017) degrees in Computer Science from the University of Malaya (UM), Malaysia. He has been working with ONOS since 2015, and has taught SDN courses under the umbrella of the International Telecommunication Union (ITU). 
Ahmed has earned network professional certificates including CCNA, CCNP, and SDN associate certificate (OCAS-110). His research interests include SDN, NFV, Private 5G, P4, Cloud Native, and Edge Cloud.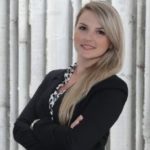 Amanda Espíndola Raymundi 
Passionate about technology and innovation, Amanda is a Virtualization Consultant at Vivo (Telefónica Brasil) in São Paulo, Brasil. She is Graduated in Telecommunications Engineering from Fluminense Federal University (UFF) and Postgraduated in Software Engineering from Rio de Janeiro Federal University (UFRJ). Amanda had her first contact with SDN in 2011 and since then, she has been working on initiatives related to SDN, NFV, Management and Orchestration and Automation.
Experienced in the Service Provider Architecture and Telecommunications industry, she is continuously supporting architecture development, operations and business transformation based on open and standardized networks best practices. In the last few years, she has been involved in topics such as E2E Network Design, Telco and Edge Cloud and OpenRAN. 
Amanda loves traveling, hiking and dogs. During her free time, she likes to discover new places and stay in touch with nature.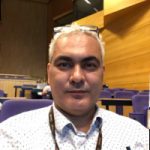 Bayhan Sayinti
Bayhan, as an ONF Accredited SDN Trainer since 2018, works as a Software Defined DevNetOps specialist, with 20+ years experience of network software design & test. Holds Master's degree in Electronics and Comm. Engineering. He is experienced in technical and business development in wired/wireless networks for ISPs and Telecom Operators, and has delivered training in SDN, Cloud Networking and DevNetOps. As an Open Networking evangelist, he believes in access and edge systems for Industrial & Massive Internet of Things, works on the underlying related technologies to get the most for the people and environment.
Bayhan likes going fishing with friends, playing basketball and swimming, all casually. Family guy as father of two, a girl and a boy.
Thank You to Retiring A-Team Members
We wish to thank our three retiring A-team members for their contributions and service in support of the ONF Ambassador Team.
Ain Indermitte

(Open Networking Foundation, Menlo Park, California, USA) - term from 2Q/2020 until 1Q/2022

Łukasz Łukowski

(Stordis, Leszno, Wielkopolskie, Poland) - term from 2Q/2020 until 1Q/2022

Scott Swail

(Ciena, San Jose, California, USA) - term from 2Q/2020 until 1Q/2022
New A-Team for 2022
As of April 1, 2022, the new A-team consists of the following five members:
Learn more about ONF's Ambassador Program and current team of ambassadors around the world who are knowledgeable and passionate about ONF and its mission.